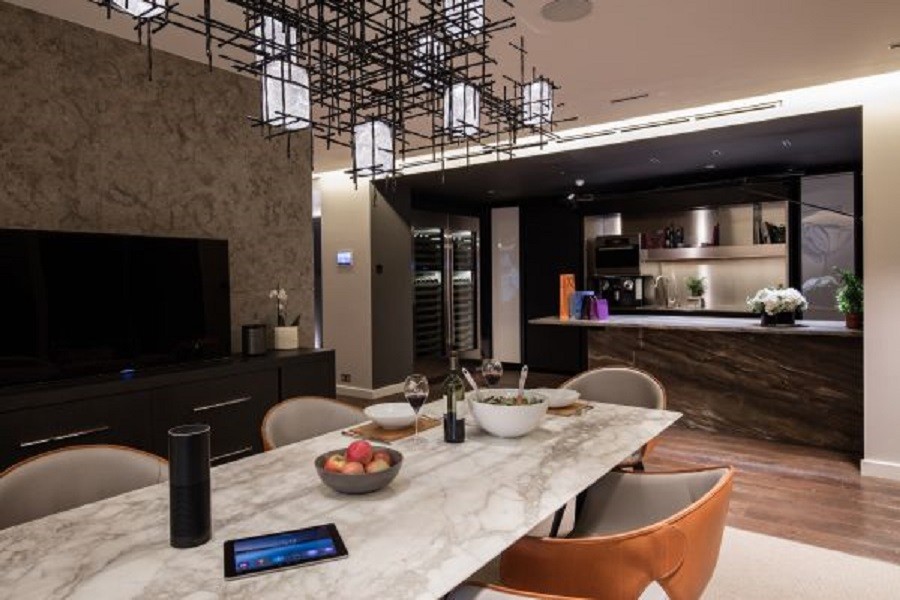 Enhance Your Client's Home Living and Your Bottom Line
Homeownership is seeing unprecedented demand as people seek to have more space, safety, and luxury. Upscale buyers are looking for more than finely appointed interiors; they want the accommodations and convenience modern technology offers.
New homeowners are looking to make their house complete with stunning music, comprehensive security, superior video, motorized shades and more. The effortless control, reliability and network savviness make smart home automation easy to provide standardized features personalized to every homeowner's needs and desires.
Having an innate understanding of the intimate relationship between architects, designers, builders, lighting designers, electrical engineers, and AV integrators, Crestron home automation has created the Design Build Professional Program (DBP). Built to help you learn more about the technology – and to make more profits.
Are you ready to add the premier name in home automation services to your offerings in the Houston, TX area? Find out how you and your buyers both benefit.