Are You Considering Smart Home Installation?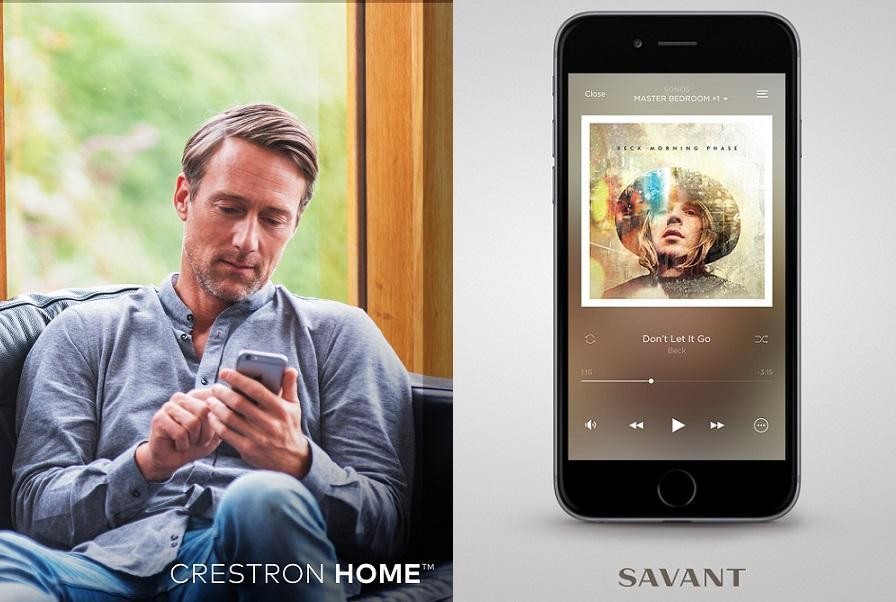 How Crestron and Savant Can Add Value to Your Design/Build Project
If you're a builder or architect planning a new home construction project, then you're likely aware of the increased demand for smart home systems. More and more homeowners are excited about the prospect of having smart technologies in their homes, such as lighting control, whole-home audio, motorized shades, and more.
That's why integrating smart home installation with your home projects is not only good for your clients but for your bottom line. But which smart home system do you choose? The professional integrators at Titan Technology in Houston, TX can help you decide, and we can do all the installation work for you. Read on to discover the benefits of two smart home systems: Savant and Crestron.
SEE ALSO: YOU NEED TO INCLUDE SMART HOME TECHNOLOGIES IN YOUR NEW BUILD PROJECTS
Savant
Savant is a name that's synonymous with opulence. The company has been in operation since 2005. Its primary purpose is to provide the finest smart home experience for homeowners. Savant truly brings luxury and personalization home! The user experience is one of ease, comfort, and simplicity - all while controlling a sophisticated system of integrated devices. Whether controlling smart lighting, motorized shades, home security or the entertainment system, a user can do it all seamlessly via a tablet, smartphone app, the Savant Pro Remote, or voice command.
The Savant system lets you create custom scenes and save them for every room in your house. For instance, a "Morning" scene can be programmed to take effect at 7 a.m, raising the shades, slowly illuminating the lights, and playing soft music over an in-room speaker system. Or when a homeowner leaves to work for the day, they can tap the "Away" scene, and all the technologies adjust to their preferences.
Crestron
For more than 50 years, Crestron has developed and manufactured control technology for homeowners and business owners. Similar to Savant, the Crestron system uses state-of-the art solutions to integrate a myriad of technologies in a home: home security, smart lighting, whole-home audio, indoor climate, home AV, and so much more.
However, customization is the key feature of Crestron. Their systems and products can be expertly personalized to suit every need. As the company boasts, "Your home should work for you, not the other way around." The Crestron Home, the updated version of their system, offers a seamless, smarter, and sleeker interface for their customers – yet still customizable when needed.
Add value to your building project by using Titan Technology for smart home installation. We're happy to answer your questions about Savant, Crestron, and our services. Call us at (713) 300-0685, chat with us on this page, or fill out our online contact form to start a conversation.
Related Posts
By accepting you will be accessing a service provided by a third-party external to https://titantechnology.tv/